Welcome to our article comparing two of the biggest video-sharing platforms on the internet: TikTok vs YouTube. As the popularity of video content continues to skyrocket, it's important to understand the key differences between these two platforms and how they can benefit your brand or your business, or how to choose one of them in case you want to start your own profile in order to monetise it.
In this article we'll explore the quick facts about both platforms, their audience and profitability numbers, and answer some frequently asked questions about TikTok and YouTube. Whether you're a content creator or a marketer, understanding the strengths and weaknesses of these platforms can help you make informed decisions about where to invest your time and resources. Let's dive in!
---
Quick facts about both platforms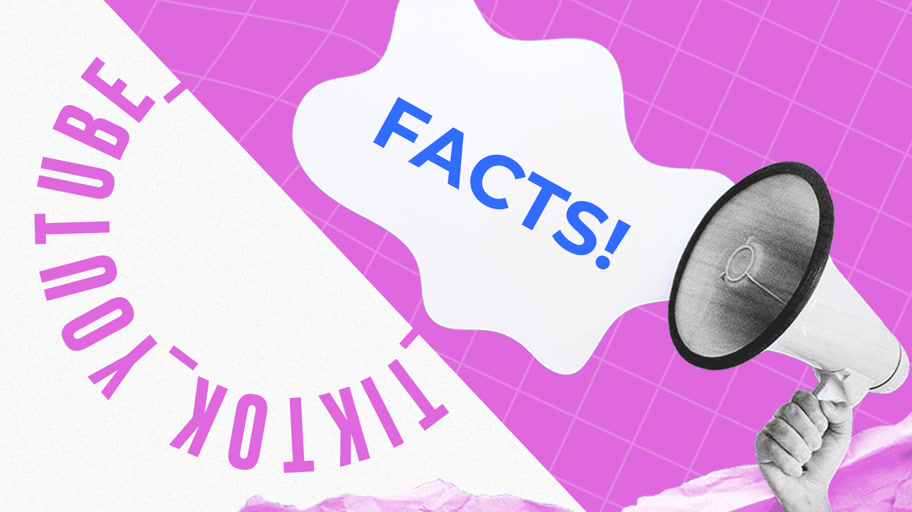 When discussing social media platforms, YouTube and TikTok are two of the most prominent. YouTube, established in 2005, is a video-sharing service that allows clips of up to twelve hours, while TikTok permits posts of a maximum of 3 minutes.
Speaking about the content you can find in both platforms, there is a significant divergence between the two:
YouTube hosts longer, more comprehensive videos, usually used to educate or entertain, with focus on tutorials or DIY Videos, sports, music and gaming
TikTok specializes in shorter, more innovative videos that are designed to be mostly entertaining and interactive, focusing on dance, comedy, make-up and fashion, and personal stories.
Despite their differences, YouTube and TikTok boast vast user bases, with YouTube having over two billion active monthly users and TikTok holding more than one billion. In addition, both offer advertising options that businesses can employ to reach their desired customer base and advertise their products or services.
A quick-facts table about both platforms is the following:
Feature

TikTok

YouTube

Video Max-Length

1051 million users

2514 million users

Audience (US)

Traffic (Worldwide)

Average age (Worldwide)

26 years

34 years

Average video length

34 seconds

45.8 minutes

45.6 minutes

Pros

Viralization can play a positive effect to your account or campaign
Make-up, music, dancing and comedy niches work really good here
Creating videos it's easy through the app itself and without post edition on the computer

Big user base with many microniches available
Tutorials, informative, gaming and DIY videos work really good here
Offers a wide variety of extra options: subtitles, thumbnail images, restrictions, information cards…

Cons

Algorithm can be difficult to predict
It is banned or works with restrictions in a few countries and might be banned in a few more in the future

Best quality content needs knowledge about processing and edition on a computer
Competition is hard and it takes time to get visibility
TikTok's audience and profitability numbers
TikTok has become a favorite among the young people, boasting +1000 million monthly active users. Its short-form video format and algorithm-driven content suggestions provide entertainment that is quick and stimulating when consumed. This has caused the businesses to be eager to reach the youth to take notice and invest in influencer marketing and in ads inside the platform. Ads itself made the app earn over $176.9 million in 2019, a remarkable surge from the prior year. These figures give entrepreneurs a glimpse of the potential of earning money through advertising and sponsored material on TikTok.
A factor that has been essential to the app's success is its capacity to attend to a variety of niches and passions, from makeup tutorials to dance challenges. This has enabled companies to hone in on particular demographics and interests. For instance, beauty labels can join forces with makeup artists on the platform, while fashion brands can call on influencers to showcase their goods in fancy ways. The main demographic of TikTok is Generation Z and millennials, thus making it a prime platform for businesses that wish to reach out to these audiences.
Despite YouTube having a greater overall user base, TikTok's targeted approach and profitability figures make it an attractive option for businesses that hope to reach a young, hooked up crowd.
What audience and niches are a best target for TikTok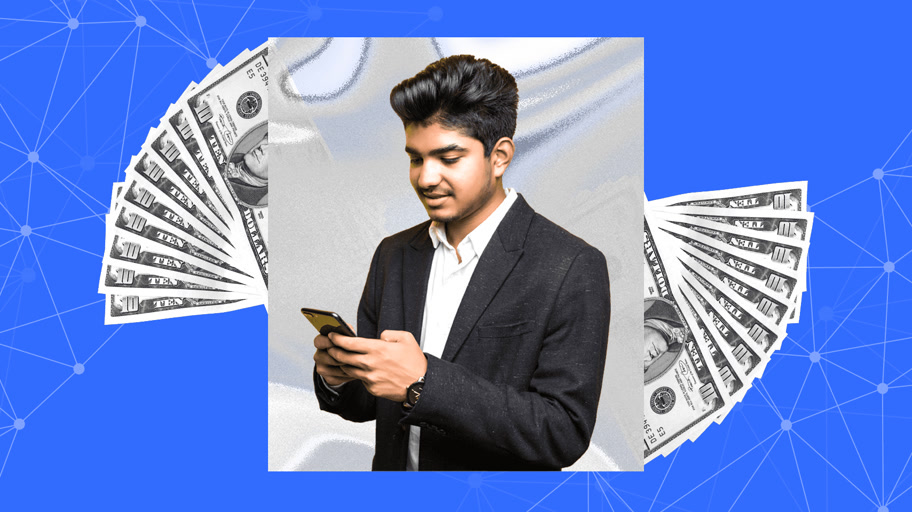 For those looking to reach a younger demographic, TikTok is an ideal platform. With well over half of its users under 30, it is a great way for businesses to target Gen Z and millennials (people born between mid 80's till early 2000's).
But TikTok is not only beneficial for those seeking out young people; it has seen a surge in popularity across all age groups, giving businesses of all sizes the opportunity to tap into a wide range of audiences.
The entertainment niche is one that has especially seen success on TikTok, with many stars and musicians finding fame through viral challenges and dances. But influencers and creators specialized in comedy, beauty, and fashion have also found a home on the platform, cultivating a following by crafting engaging content.
TikTok is also ideal for companies that want to create short-form, visually appealing videos. The app's algorithm favors entertaining and unique videos, making it the perfect place to craft short clips that will grab people's attention.
Finally, businesses that want to experiment with new marketing strategies should look to TikTok. With its platform still relatively new, companies can get creative with their content and try out ideas to see what resonates with their target audience. Plus, the app's algorithm is designed to push content that stands out, increasing the chances of it going viral.
For those companies and businesses looking to try to reach a young audience through quick and short original video content, TikTok is a great choice.
Remember that if you want to start an influencer marketing campaign on TikTok you can check our database of influencers and microinfluencers to get it started in a matter of minutes and pay only per action (we work on a CPA based model).
---
YouTube's audience and profitability numbers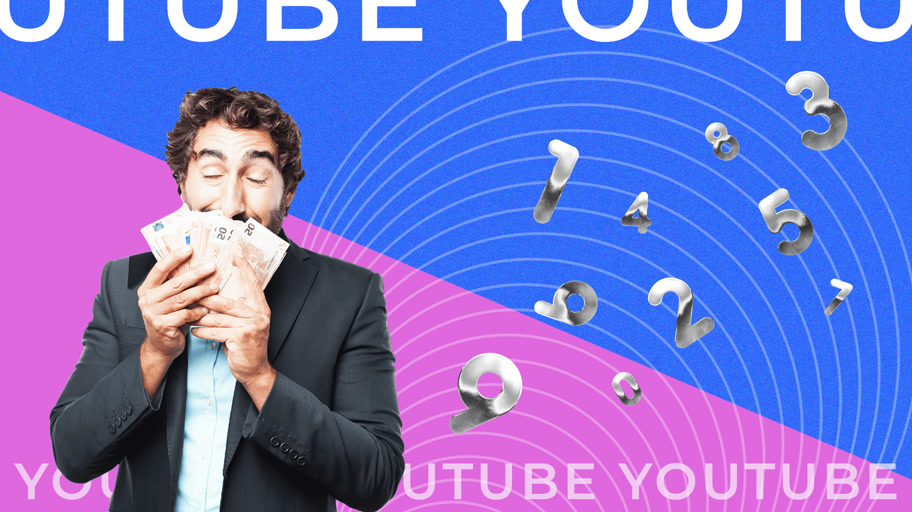 Thinking about attracting potential users through video content? Well, then you should unlock the full potential of YouTube, the world's most popular video-sharing network with over 2 billion active users at the moment, being India the country with the biggest audience.

Video content arrived a few years ago already and is here to stay, and thousands of companies have taken advantage of the vast audiences of YouTube to promote their offerings and produce a large income. Last year alone, YouTube earned an impressive $30 billion in revenue, being the 11% of the revenue of its mother company, Alphabet (Google). So yes, definitely YouTube is an appealing option for businesses that wish to reach a wide range of customers and generate income through their content.
The demographics of YouTube's user base are incredibly varied, from all ages and backgrounds. Also, since the number of users in YouTube is so vast, there's a big chance that the specific niche you want to target has its audience in the platform. Businesses can use this to their advantage and target very specific markets. Moreover, viewers spend an average of 40 minutes per session on the platform, allowing business to engage with their audience and promote their offerings.
In addition, YouTube has offered monetization options by default since a long time ago, so that means that creators can earn revenue through ad revenue sharing. Another very big source of income can be merchandise sales, affiliation and direct sponsorships. The last source of income for YouTube creators to come to live are the paid channel memberships, a paid subscription where the creator can offer extra content to the subscribers. This makes YouTube a great source of income for influencers and content creators.
However, to succeed on YouTube one needs a substantial following and high quality content. Unlike TikTok, where the videos are mainly for entertainment, users on YouTube expect longer videos and/or informative, well-edited and well-documented content.
Despite its numerous potential benefits (500 hours of video are uploaded on the platform every minute), YouTube does have certain drawbacks. For example, the algorithm can be tricky to navigate, making it difficult for businesses to get their content seen by the right people or you might need time to start getting visibility.
Also, creating high quality content means that you need knowledge on video post edition, so YouTube is a highly competitive environment with many creators vying for attention. So to stand-out of the crowd businesses need to invest time and resources into making quality content that will differentiate from the rest (documenting, finding sources, good post edition on the computer…)
Nevertheless, with the right approach, YouTube can be an extremely profitable platform for businesses of all sizes. In just a few minutes you can learn how to make the most of YouTube.
What audience and niches are a best target for YouTube
YouTube's average age is higher compared to TikTok's (for example, in the case of the UK, 48% of the audience is between 25 and 44 years old) but it is also an ideal platform for reaching out to Generation Z. For example, over 81% of 15-25-year-olds in the US are active users of the video-centric platform, making it a great opportunity for firms to promote their brand. Furthermore, the platform's algorithm suggests content based on users' preferences, allowing companies to find their target audience more easily. Crafting interesting content that resonates with viewers is the key to success on YouTube.
For businesses with a focus on visuals and well-edited video content, YouTube is an excellent platform to showcase their brand.
Additionally, YouTube is an ideal platform for learning, education, tutorials, informative and DIY videos. Companies providing teaching services can create a channel and generate videos on various topics. Whether it is a cooking channel, language tutorials, or teaching a new skill, YouTube's wide audience is always searching for fresh knowledge.
---
FAQ's about TikTok and Youtube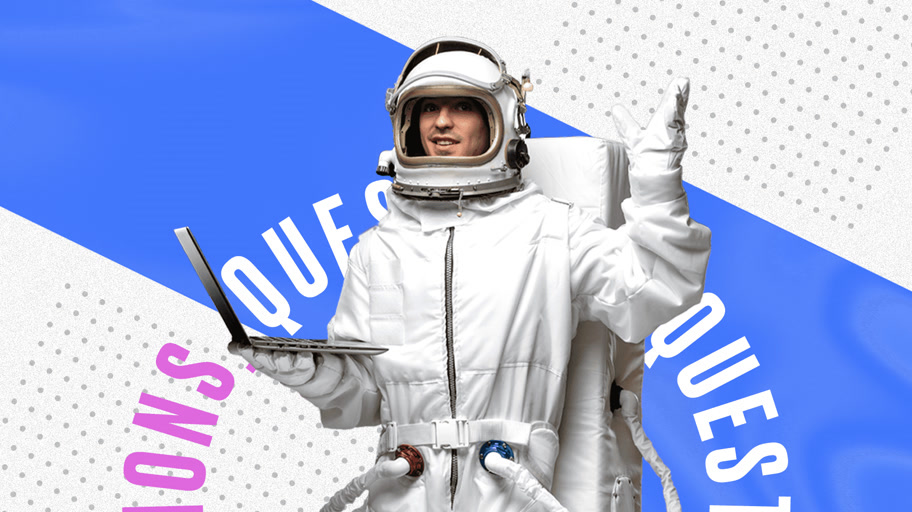 Are you pondering which video platform to prioritize for your content? While both TikTok and YouTube offer their own advantages, it's essential to consider your objectives and intended audience first. TikTok is ideal for reaching a youthful demographic and trying out short-form, trendy content. On the other hand, YouTube is great for creating longer, more comprehensive videos and provides more monetization possibilities. Ultimately, you must decide which platform best aligns with your brand and goals: maybe both?
Should you focus on both platforms?
When it comes to determining whether to focus on TikTok, YouTube, or both platforms, there are a few points that must be taken into consideration. Both have their particular pros and cons, and the ideal choice for your business relies on your desired outcomes and target demographic. TikTok boasts a younger user base and is renowned for brief clips, whereas YouTube provides a broader array of content varieties and a more varied viewership. Nonetheless, focusing on both sites can also be a viable plan, as it allows you to connect with different people and experiment with different ad formats.
A factor to keep in mind when mulling over whether to use both platforms is the amount of time and resources needed to sustain a presence on them. While it's feasible to create content that fits both sites, it's essential to craft it in accordance with each platform's unique features and user base. Furthermore, juggling both sites can be labor-intensive, particularly if you are aiming to monetize your content. However, if you have the capacity and know-how to properly manage both, it can be a great way to reach more people and take advantage of various ad formats.
How do I know which video platform is better for my business?
When selecting between TikTok and YouTube for your business, it is essential to factor in your target market and the type of content you wish to produce. TikTok has a younger demographic, with 41% of users aged 16-24, while YouTube has a more varied demographic, encompassing 62% of users aged 18-44. Moreover, TikTok has over a billion monthly active users, while YouTube has the double: over two billion monthly active users. Evaluating the demographics and scope of each platform can aid you in deciding which one is the best fit for your business.
An additional crucial aspect to consider when opting between TikTok and YouTube is the kind of content you want to produce. While TikTok is renowned for its short-form videos and viral trends, YouTube provides a wider range of content, such as longer videos, lessons, and educational material. It is critical to think about the objectives of your business and what type of content will help you achieve those objectives. Whether you choose TikTok or YouTube, creating high-quality content that resonates with your target audience is key to establishing a successful presence on either platform.
I have a small audience on TikTok and/or YouTube: can I monetise that?
Monetizing your content on TikTok and YouTube is absolutely possible. Both platforms offer a variety of options to help you generate income, such as joining the Creator Fund and receiving tips (TikTok), Channel Memberships (YouTube), sponsored posts, ads, sponsorships, and merchandise. The amount of money you can make will depend on your follower count, engagement, and niche. To increase your chances of success do not think about money, but specialize in a particular topic and create a loyal fanbase.
Before monetizing your videos, it is important to understand the guidelines of each platform. YouTube has strict rules concerning monetization, and if your content does not meet the requirements, you won't be able to generate revenue. Similarly, TikTok has rules that must be followed when creating sponsored content. Make sure to read and comprehend all the terms and conditions before monetizing your YouTube videos.
And remember that you can always join our influencer database to start monetizing your profile no matter how many followers you have.