In 2023 you will work with influencers differently
Every marketer in Mexico got used to work with influencers the classic way:
- approach influencer with more than 100k followers
- pay influencers desired price
- influencers does a post
- Marketers pray to get sales or even website visits. In most of the cases those prays have result
These times have passed, RIP this ineffective process.

Marketers in leading China and US companies moved their view and budgets to micro-influencers with 5-20k followers. Look, small influencers cost you less, you can test dozens of them for the price of a big influencer, those micro have more trust from followers, and last, but not least - they are ready to get paid for results! Recession knocks in our door and marketers who wast budget would be the first to update their linkedin CV.
Campaign strategy: How to get the best result from micro-influencers
To identify the best profiles for specific campaigns, DRIM, a leading company, has a strong analytics tools inside the platform, and explained how with a machine learning algorithm the companies can identifies working influencer segments, cities with the highest traffic, best performing social networks, demographics of bloggers and followers, and the highest conversion designs, i.e. those that fit into the main segments for a particular project, for example, lifestyle, family, humor, entertainment and children. Also DRIM counts with an army of scouts all over the world - over 1500 scouts who can find bloggers for any target, it has a totally automatical processes inside the platform.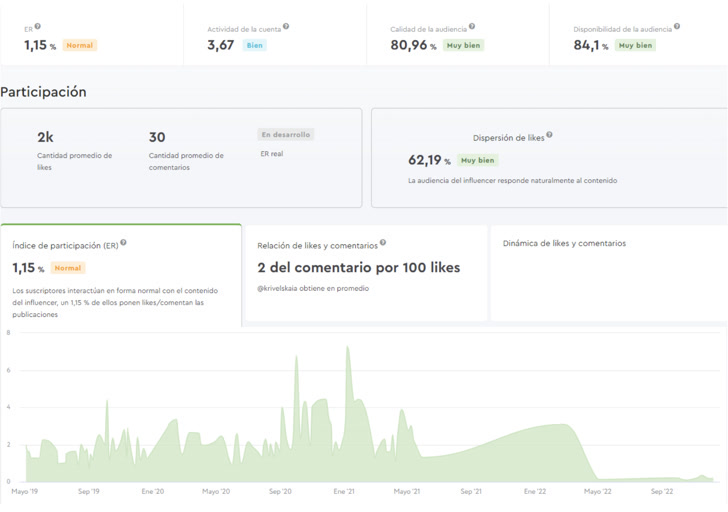 If you don't have such platform, just do these easy steps to get performance results from influencers:
Set up the goals of your campaign
Identify target audiences of your brand
Identify 3 possible thematics of influencers that suits your target audience
Make 30 posts with thos influencers
Calculate number of clicks or orders made by every single influencer
11/11, the campaign that catapulted AliExpress
To exemplify the success of this, AliExpress launched a strategic campaign in 2 countries: Mexico and Brazil. In each of them, it was expected to reach 24 thousand clicks directed to the site and 5.8 million views. But the amazing work of the micro-influencers exceeded these goals by 113% in views, with more than 6,5 million; and by 161% in clicks, achieving more than 38,5 thousand clicks during the campaign in Mexico. While Brazil reached 146% more in views, exceeding 8,5 million; and 610% in clicks, with more than 147 thousand clicks during the campaign.
Which means that regionally, AliExpress got more than 15 million of views and more than 185 thousand clicks to the website in only 13 days.
This (this - the growth of scales of the bloggers and target actions) reduced the costs of the campaign, combined with the fact that everything was based on the CPA/CPC/CPV business models, "Cost per Action/Click/View", which are very different from those normally used in influencer marketing, in the CPA, you only pay until you get a click, a visualization to the website or a purchase. In this case, all the results were measured and counted electronically and manually by the platform's tracking tools and scouts so as not to overlook anything.
Super-power of micro-influencers
Therefore, considering that more than 8,000 influencers were parsed in the campaign, 218 influencers scouts participated in the campaign to connect and direct them to different audience groups, according to each topic of interest. Also, they were responsible for approving the contents and choosing the appropriate communication channels, in this case TikTok and Instagram were the most profitable platforms.
This is how, through 399 publications achieved, these numbers were reached, 402 influencers have already been approved, and 229 have shared publications that revolve around topics of fashion, makeup and personal care, video games, sports, science and technology; the micro-influencers with the best results were Cámara We and didiwinx.

"The advantage of working with micro-influencers is that there is a wide variety of them, you can find profiles that talk about travel, food, video games, culture, to those that talk about maternity, health, home and much more. The subject you can imagine, surely there is someone talking about it, "says Kate Komleva, General Director of DRIM Latin America.
Campaign best posts:
Here are examples of 5 of the most creative videos that were posted during the campaign.
Project team:
Kate, Head of Latam
Dinara, Head of Scouts
Valeria, Senior Scout
Olga, Head of Accounting
Emanuelle, Head of Sales