Gone are the days when the festive season meant a string of products endorsed by celebrities. Nowadays, brands make a beeline to bag the best influencers on social media to sell their goods and services. This is notwithstanding the mega-budgeted advertisements on traditional and social media channels.
If Virat Kohli and Anushka Sharma are promoting a brand via television ad, influencers like Kusha Kapila and Bhuvan Bam are among the top choices of several brands to showcase their brand on social media platforms.
Is influencer marketing objectively effective?
The question that immediately comes to the mind here – is influencer marketing effective?
We definitely think so. Here are some statistics to back our claim:
Facebook's 2021 Festive Marketing Guide found that social media is the hotspot that logs in tremendous amount of festive purchases. 45% of consumers were driven by influencers to make purchase decisions.
4 in 10 millennial subscribers tend to believe that the influencers understand them better than their friends.
49% of consumers depend on influencer recommendations to buy a products.
Only 13.1% Gen Z consumers follow celebrities while 97.9% of them follow influencers on Instagram.
Only 47% Millennials follow celebrities while 53% of them follow the Instagram influencers.
However, there may be times when influencer marketing falls flat on its face. Let's dive into the factors to understand why.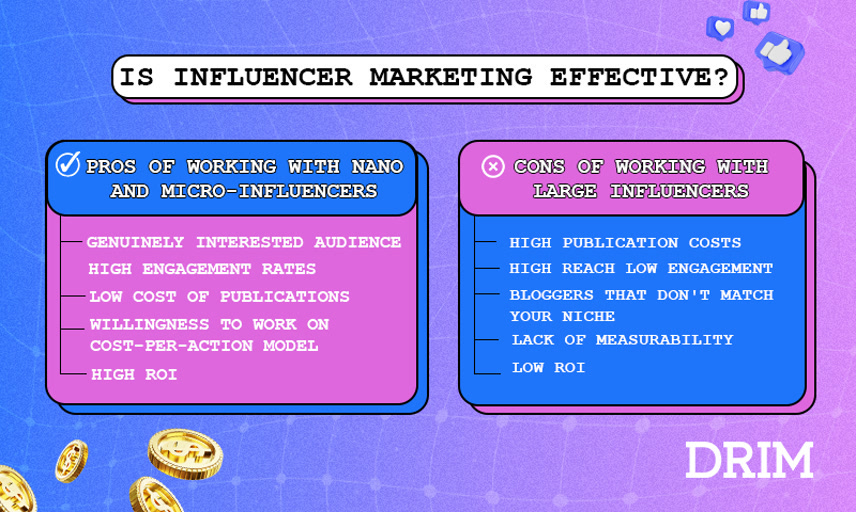 Why influencer marketing may not be effective?
Let's check out some reasons a lot of influencer marketing strategies fail.

The Costing
Put bluntly, working with mega or macro influencers or even celebrities comes with a price tag that not every brand can afford. This is despite the fact that spending by brands on influencers has increased by at least 25-30% in the last one year.
Often, branding teams are allocated budgets that include several activities along with influencer marketing. Choosing to work with the biggies, the teams lead to a tightrope situation for them. This takes us to the next point.
SponCon negotiations
Nowadays, social media users can sniff sponsored content or SponCon from miles away. The caveat is however, that while influencers charge for their content and the time they spent while creating it, brands often have to end up coughing more than their initial estimate.
But the problem doesn't end there, as influencer marketers have to be prepared with the baseline comparison of the latest influencer sponsor rates to negotiate.
Purchased Followers
One of the biggest issues surrounding influencer marketing is influencers (or, rather, imposters) who've gained followers via unethical means, like purchasing audiences. This makes it difficult for brands to identify influencers who have built their follower count steadily over time compared to the ones who've resorted to unscrupulous methods to gain their audience. The problem doesn't just end there; even the brands' reputation is at stake when they associate with such influencers. According to The State of Influencer Marketing 2020: Benchmark Report, an astonishing 68% of marketers experienced some form of influencer fraud.
Ghosting
Getting ghosted by an influencer is one of the biggest pain points for marketers. Trust us, it is really disheartening to reach out to several influencers, only to get lost in the DMs and a blurred haze of emails in their inbox.
Sample this: you send free product samples/ask them to try their services for no charge only to never hear back from them, leave alone getting a post in return. Irrespective of whether they are genuinely busy or not, this throws a spanner in the works.
Poor Implementation of campaign
There's always a big risk for brands as to what sort of content will the influencers create. This is an important part of influencer marketing since consumers are constantly seeking personalized experiences. 91% of marketers affirm this by stating that personalization adds to their business profitability.
While nano and micro influencers are great at creating content that resonates with the brands' target audience, not all of them will be up to the mark for creating content and implementing the influencer marketing campaigns.
Unable to find relevant influencers
Last but not the least, even with a comprehensive list of influencer databases, it's an uphill task to find relevant influencers. 61% of marketers agree it's challenging to find the best influencers for a campaign.
For instance, you may love to work with a fashion influencer who's rising up the ladder fast. However, they don't match your niche. Or your target audience can't relate to them at all. Think of celebrity influencer like Kylie Jenner endorsing something as random as insurance. On the contrary, if she's approached to promote something like fine jewelry, that'll make a mark on the targeted audience segment.
The solution: How to create the best influencer marketing strategy?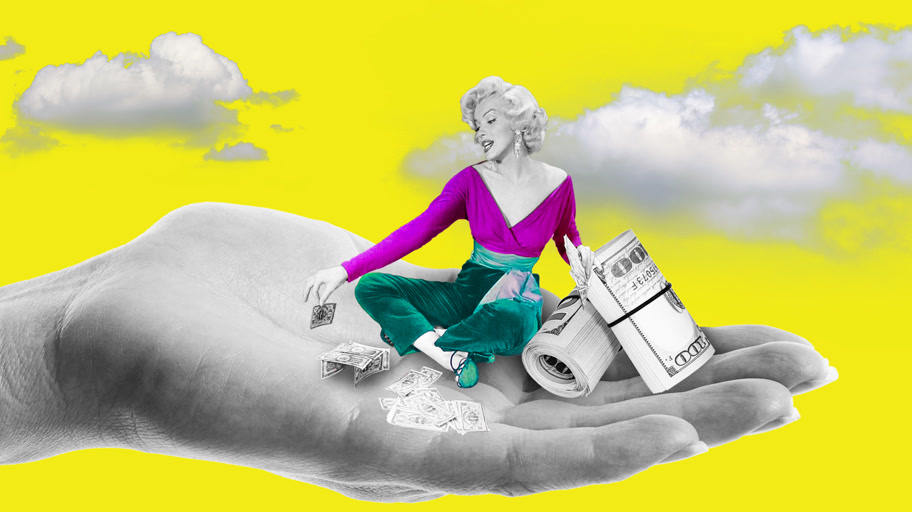 When you have a 360-degree approach to influencer marketing campaigns, you can be assured that they will be failsafe. Here are some effective pointers that will help you get started:
Research, research, and research – Research is the first step to any marketing strategy. Use it to identify which platform you're going to focus. Is it going to be solely Instagram? Or TikTok? Or a mix of several platforms? When you have this clarity, the next research is to understand who are the influencers in your niche who have built a steady number of authentic followers on these platforms.
Social listening - Monitoring social media closely is one of the well-practiced methods to understand what people are discussing ‌your industry, competitors, and more. It is an effective way to zero-in the best influencers on various social media platforms. You can take your pick from several readily available social listening/social monitoring tools for this purpose.
Choose micro influencers/nano influencers–It's critical for brands to understand which type of influencers are going to give them the traction. Celebrity influencers with massive following may be the best bet for you, but they will charge an exorbitant rate. Micro or nano influencers with a small follower range are the best preferences for most brands, which will help you form more authentic collaborations.
Seek help from tools–There are several influencer marketing tools out there, which cater to brands looking forward to search for, manage, and monitor their influencer marketing campaigns. These tools are lifesavers, especially when you are just starting out and need quite a bit of handholding.
Set your budget–And expectations. When you're not clear about what you need to pay the influencers, you'll have to establish the budget. Along with that, you also need to set clear goals. For instance, what is the ROI you're expecting out of each campaign or each influencer? What will be the time for planning, reviewing, executing the strategy? Is there going to be just one iteration or several iterations for the campaign?
Zero in the message – What sort of content do you want to promote to your target audience? With endless accounts vying for their attention, it's important to focus on the messaging and nailing it perfectly from the beginning to ensure a successful influencer marketing campaign. You can work with the influencers to craft the best messaging method/content that'll help your brand gain traction quickly and more effectively.
Keep monitoring–It's not enough to just set a campaign and forget about it. You'll need to keep a tab on how the campaigns are performing. At the same time, you'll also need to keep a close watch on how the content is being churned out by the influencers working with you.
Refine the strategy–From time to time, you also need to refine your strategy. You can keep a set of strategy to run, something akin to A/B testing. See which strategy or approach works best for you and focus your efforts and marketing budget on the same.
How can DRIM—All-inclusive influencer marketing platform help your cause?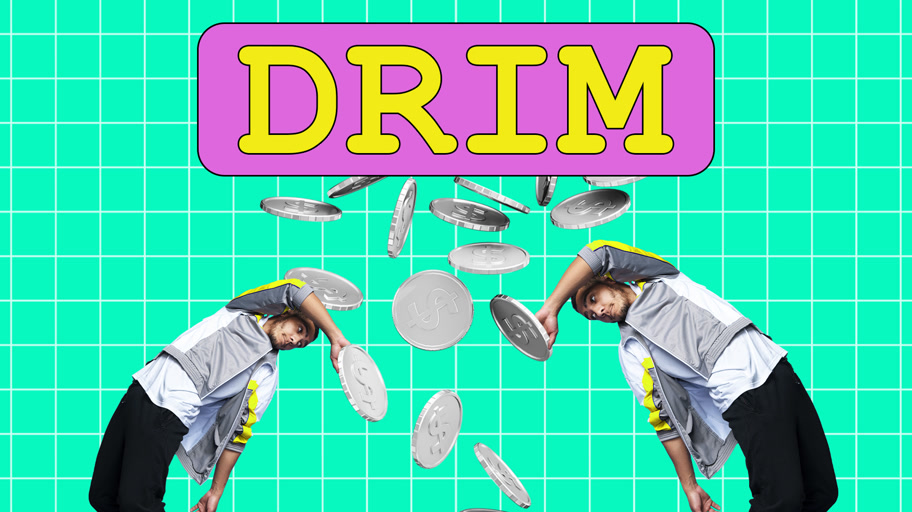 All said and done, it's a time-consuming process to find the right set of influencers. DRIM is an all-encompassing platform that leading brands rely on for their influencer marketing campaigns. We're committed to match you with the most-effective, nano/micro influencers that fall within your budget range and match your expectations to the T.
Our tool includes a unique analytical system powered by 1000+ experienced managers, who'll help you land the right influencers for each campaign. To put things in perspective, our influencer network includes more than 100K nano and micro influencers to work with!
Make the mark with DRIM. Let us help you gain more in less time!